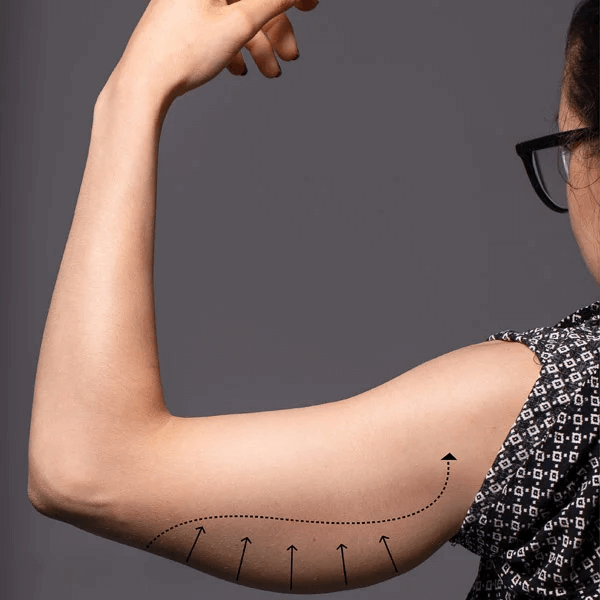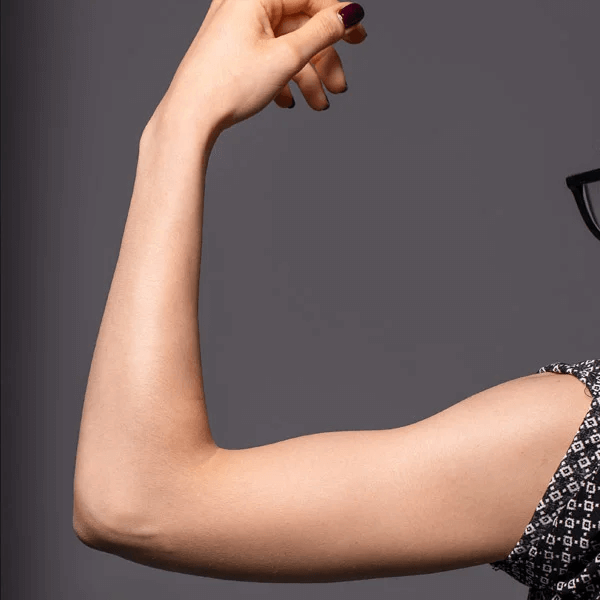 Arm lift surgery, also known as brachioplasty, is a surgical procedure that involves the removal of excess fat as well as saggy and loose skin on the inner sides of the upper arms. The skin on the inner sides of the arms loosens and sags due to weight changes, pregnancy or aging. It may not be possible to tighten the arm with exercise and diet. In such a case, arm lift surgery is the most effective way that provides a permanent solution in reshaping the arms. Surgery can sometimes be performed in conjunction with liposuction.
Skin type, subcutaneous fat tissue and patient's expectations should be taken into consideration during the evaluation of the patient before arm lift surgery. If the patient has only excess subcutaneous adipose tissue in the inner part of the upper arms, and there is no accompanying skin sagging, a satisfactory aesthetic appearance can be achieved in the upper arm region with liposuction surgery alone. If there is laxity and sagging skin in addition to excess fat accumulation in the upper arm area, the operation should definitely involve the arm lift procedure.
Patients who are a candidate for arm lift operation should not smoke and should maintain their weights.
Am lift surgery is performed under general anesthesia. In accordance with the preoperative marking, an incision extending from the elbow to the armpit is made on the inner-back side of the arm, and then the elliptical skin and adipose tissue are removed. The remaining tissues are stretched and the ends of the incisions are sutured. The biggest problem in this surgical procedure is that it leaves a big and obvious scar.
The procedure takes 2 to 3 hours, and a 1-night hospital stay is adequate